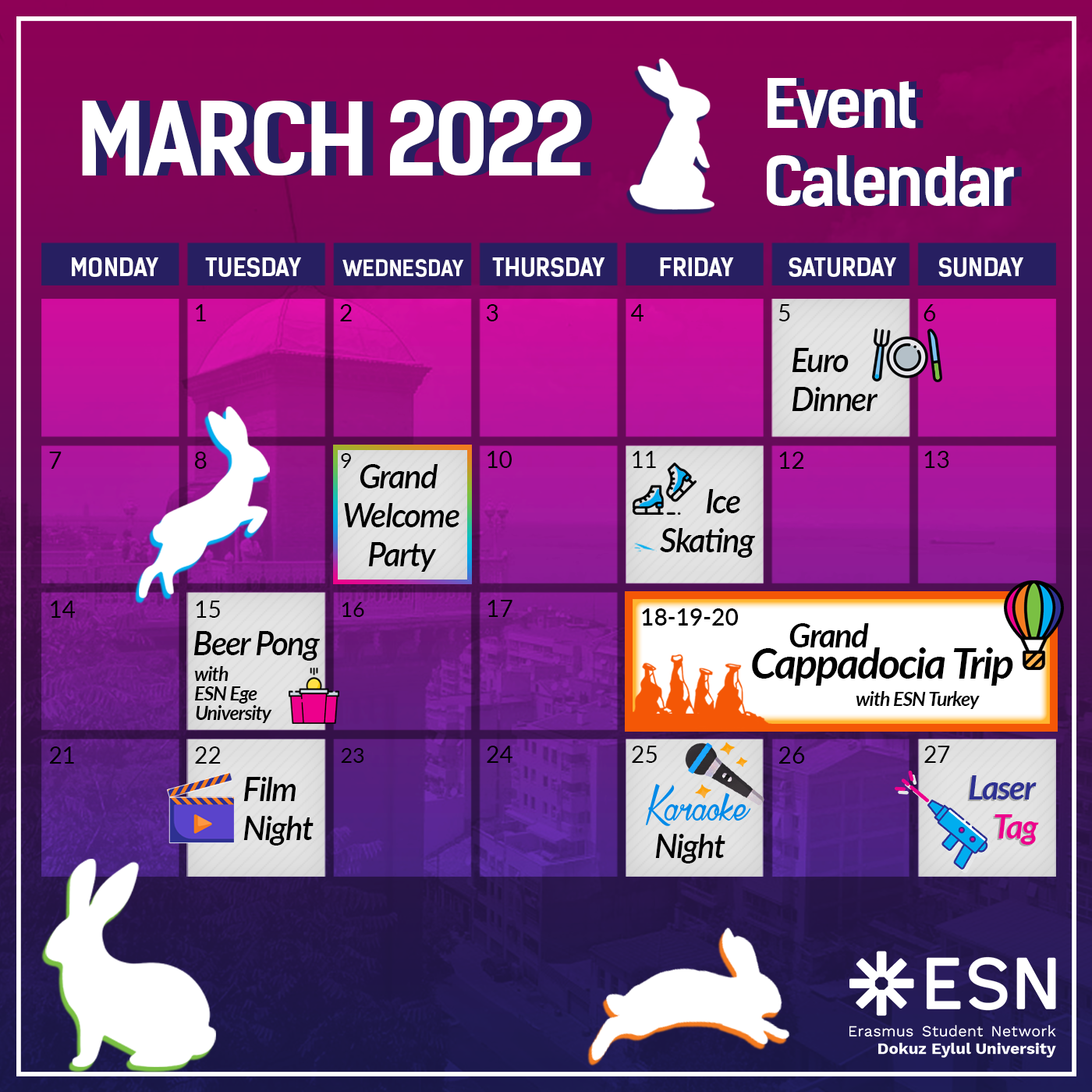 Hello friends! We hope your first two weeks of the semester have been great so far.
We are done with our welcome week events, and what is next? The answer is…  MORE FUN!
We will be with you throughout March with more events that we hope you will enjoy!
Don't forget… Follow the white rabbit, and it will take you to wonderland!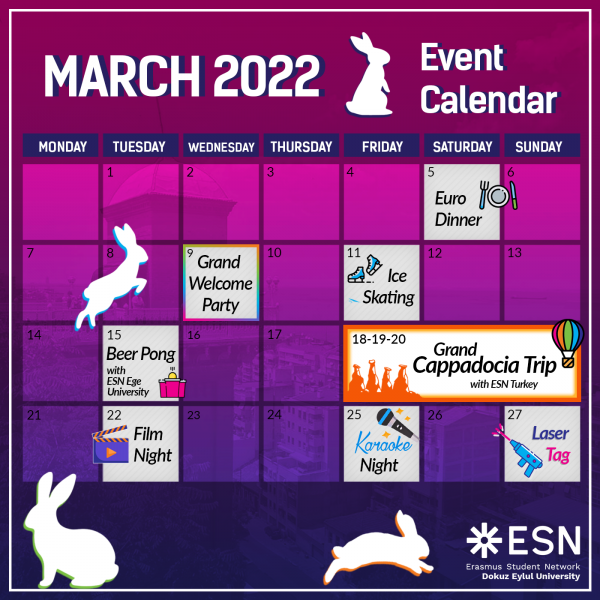 Date:
05/03/2022 - 19:00

to

27/03/2022 - 23:00